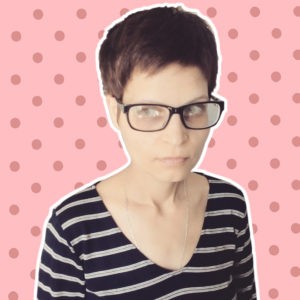 GALA SOBOL
Born in Kharkiv (Ukraine). In 1984–1988 studied at Kharkiv Childrens Art School #2. Graduated with honors. In 1988–1992 studied at Kharkiv State Art College in the department of painting. Graduated with honors. In 1992–1997 studied at Kharkiv Institute of Fine and Industrial Arts (now Kharkiv Academy of Design and Arts) at the department of "Drawing". Took an external degree and graduated with honors. Won the competition among the students of the institute for training in Germany. Boris (Bob) Mikhailov and Sergey Bratkov were among members of jury. In 1997 trained at Nuremberg Academy of Fine Arts.
YAROSLAV AND GALA SOBOL
I love high quality Hollywood movies. A period known as the Golden Age of Hollywood is my favorite.That movies are very beautiful and kind. Like a dream, like a fairy tale … I think I like them because in my works I also try to create a fairy and ideal World. As Mother Teresa said: "Life is a beauty. Admire it. Life is a dream. Do it. Life is an adventure. Dare for it!"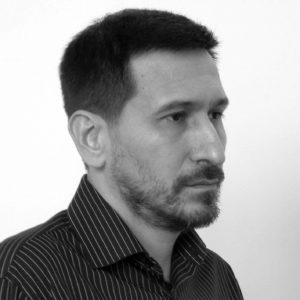 YAROSLAV SOBOL
Born in Zaporizhzhya (Ukraine). In 1988–1992 studied at Kharkiv State Art College in the sculpture department. Graduated with honors. In 1992 was admitted to Kharkiv Institute of Fine and Industrial Arts (now Kharkiv Academy of Design and Arts) without entrance exams, having won the competition among graduates of Kharkiv State Art College. Studied at the department of "Sculpture". In 1997 graduated the institute with honors. Won the competition among the students of the institute for training in Germany. Boris (Bob) Mikhailov and Sergey Bratkov were among members of jury. In 1997 trained at Nuremberg Academy of Fine Arts.
YAROSLAV AND GALA SOBOL
Most people are concerned about the same problems: poverty, corruption, disease, war, ecology, etc. Progressive humanity is struggling with these problems. Politicians, scientists, doctors, teachers, the military – everyone, each in his own place, is trying to keep our civilization from sliding into apocalyptic chaos.
Artists are also trying to make a modest contribution to this common cause. Good art, in my opinion, can also slightly push humanity away from a dangerous trait. Contemplation of a beautiful picture harmonizes the inner world of a person, calms his nerves, мakes happy. When a person is calm, he has less desire to join any destructive actions. On the contrary, he has the strength to create something new and positive. He is full of creative energy and with this he fills the world around him.
I hope my art also fills our world with creative energy, gives joy, optimism, motivates to create something new and beautiful.
My images are often women, because they are the most beautiful and perfect.
In my opinion, the uniqueness of each artist depends on how deep he can look into himself. How much courage to do it. This is a very difficult path. However, it must be passed.
WHAT CUSTOMERS SAY ABOUT OUR ARTWORKS
The painting arrived safely. It is more beautiful to see it finally in real life the detail and effort that has gone into the painting. Yaroslav has a true talent which is such a rare gift. He has real ability to see beauty in things and capture it on canvas.
Can recommend Gala Sobol to anyone. I was pleased with overall experience. Delivery timeframe as promised and very neat and safe packaging.
Stunning! I am so impressed! Love everything about those paintings. You have tremendous talent and imagination. I am so happy that i bought them. They are way better in person; exceptional quality. Thank you so much.
I am so pleased with the painting and it has far exceeded my expectations. I have placed it over my fire place and admire it all the time.
The colours are vibrant and Yaroslav has such a great talent. 
The delivery took quite a while but was certainly worth the weight. The packaging was excellent and great communication.
I would highly recommend a purchase from this artist.
Thank you Yaroslav 🙂
This was a commission piece, and from start to finish, Yaroslav has been a pleasure to deal with. Communication was excellent, and the delivery was well-packaged and on time. I am amazed at the detail and accuracy of the artwork. Yaroslav is a true professional and a very talented artist. I would highly recommend him.
I received this painting over two weeks ago it is a really lovely painting. On a daily basis I look at the painting and the detail is excellent. The painting was ready to hang which saved me the expense and time having it stretched. I'm going to have the painting framed The painting was very well wrapped, and arrived safely. Thank you Yaroslav
Thank you for the two great works of art. Great colors associated with the beautiful motives, I like it very much. The artworks were very safe packed, very nice. Best wishes from Germany.
Excellent work of art. I received in in very good condition and immediately had it framed.
Ваші картини такі яскраві й життєрадісні… Коли на них дивишся, то спочатку відчуваєш подив і захоплення, а потім замилування. Вони створюють світлий радісний настрій. Дякую за насолоду!
This beautiful painting arrived at my house today, earlier than I was expecting, which was a nice surprise. It had been expertly packaged and was in pristine condition. It appeals to me very much, even more than when I first saw it on this site. It will, I am sure, continue to stimulate my imagination and memories. Thank you, Yaroslav, for creating it.
This is a wonderful piece of art, it puts a smile on my face every day… I've been lucky enough to visit Kiev a number of times and always observed the women were very beautiful, this piece of art reminds me of this… I would love to know the name of the model? Thank you Yaroslav, great work, I'll keep my eye on your other material and would not hesitate in recommending his work to interested parties.
An amazing and absolutely beautiful painting. I am very very happy to enjoy it every day. The delivery was fast and the painting incredibly well packaged. Perfect communication.
Фантастично, феєрично, привертає і не відпускає!!!
Beautiful painting, very well packaged. Thank you
I am very pleased with both artworks I ordered and they will have a nice stop in my lounge. Alan
Well packaged and a beautiful piece. Many thanks
Worth the wait lovely painting.
The lovely painting arrived very well packaged and arrived in a reasonable amount of time. It's already hanging on the wall here. Overall, a very positive transaction.
Second artwork bought from Yaroslav and this time for a commission artwork. Like the first time everything was perfect and the painting is absolutely beautiful.
Dear Yaroslav, thank you for a great experience, as the painting was well packed and arrived in perfect condition. I think the painting is great. Best Regards. Michael.
A beautiful painting depicted accurately in true colors online.
Beautiful painting & very unique. Nothing better than a girl & her dog.
Was eyeing this off for ages. So strong and striking. Love it. Thank you Yaroslav.
Wonderful art! Thoroughly packaged. Pleasure from start to finish.
Most beautiful painting I've ever seen. Packaging was very secure. Great all round!
Everything about purchasing this Artwork from Yaroslov Slobol was just so good, easy and fast. The service was excellent, with easy communication, the artwork was packaged so well and delivery was quick, it was a first class experience!. The best of all was the the actual painting 'A Midnight Dip'. It is just so good and well done. I Love it and am proud to be the keeper of this painting and have it in my home. Thank you, Yaroslav. Best Wishes David Ferguson
I have been looking for an original painting for a while. Searching local, national, and online galleries for inspiration. In the end, I found a wonderful painting called SPRING by Ukrainian artist Yaroslav Sobol. Having bought my painting I have had excellent communication with the talented painter who has provided background and cultural information about the subject of the piece. I love my painting so much I am still in touch with Yaroslav about the possibility of commissioning another painting from him later in the year. I have been very pleased with the whole supporting experience from beginning to end.
Love the painting!!! Even better in real. Thanks!
I now have two of Yaroslav's paintings and intend to buy more. Just love his style and the way he interprets his subjects.
This is the second painting I've bought from Yaroslav and it's even more spectacular and 'moody' in real life. Yarolav's communication is very responsive and timely, and his art is exceptionally well packed. I'll buy more!
I am so pleased with this painting. The subject matter is delightful. Is she lost? Is she looking for someone? Is she just enjoying her life? I can add stories to this picture, which increases my enjoyment of it. Thank you so much, Yaroslav!
We are Sobol fans! 3 of his paintings so far and two commissions under way. Yaroslav's communication is incredibly responsive, packaging of the art is exceptional and, of course, his art is even more spectacular in person.
I feel honored to own this piece. It's so beautiful and feminine. I especially love the colors. It arrived securely packaged and in a lovely frame that compliments the painting perfectly. Thank you so much Mr. Sobol, I love your work.
What can I say… Yaroslav is incredible. We commissioned these paintings from him and when you step back form them they appear to be photos, they are so realistic.
Stunning work of art, I'm proud to own it.
Had this painting commissioned for my daughter in New Zealand. the fact that she was speechless and teary while first seeing it tells you all you need to know about Yaroslav's talent and creative interpretation. Even wrapped it in Christmas paper before sending! I can't compliment him enough. He is just the BEST!
This is the third painting we have commissioned from Yaroslav and he never fails to delight us with the finished product. His ability to capture the 'mood' and portray subjects with real-life accuracy is just incredible. From a distance his portraits could be photographs. What skill!
No matter where you are in the room, she's looking at you. Superb!
Excellent communication; beautiful picture expertly painted with vibrant colours.
I absolutely love this painting. My husband bought me this as my birthday gift and I couldn't be happier. The seller has awesome communicating and the painting arrived perfectly. I would love to buy more of his pieces!
Attentive to his customers, and producing well executed works of art.
Very pleased with our piece and excellent service. Thank you.
Yaroslav Sobol's painting was even better than on the website. Very pleased with his work.
Exceptional artist and communication!
A brilliant piece of artwork. A speedy delivery, carefully packed, beautifully presented. Thank you. We are delighted
Thank you – very happy with my wonderful picture!